Description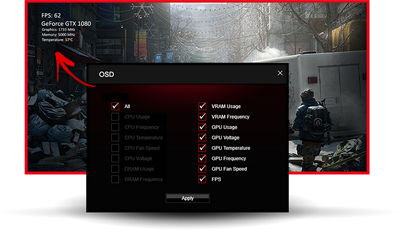 ON-SCREEN SPEED & TEMPERATURES
Real-time monitoring of GPU Core, DRAM Frequency, GPU & CPU Temperatures and much more, in game or in other fullscreen applications, customizable to your preference.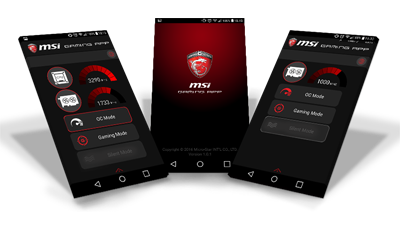 Mobile Gaming APP
The exclusive MSI Gaming App is now also available for Android so you can control your graphics card from your phone without having to switch to Windows.
A DIFFERENT VIEW ON
GAMING
MSI Dragon Eye allows you to watch a YouTube video or Twitch Stream while playing a game simultaneously. Simply add a link or stream to the Dragon Eye application and select the size, position, volume and transparency and start gaming. With a few hotkeys you can start/pause your video or set the volume.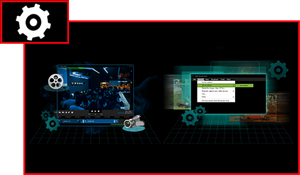 WANT TO SHOW OFF YOR SKILLS OR JUST MAKE A FUN GAMING VIDEO FOR YOUR FRIENDS?
XSplit Gamecaster & Broadcaster V2 lets you easily record your gaming moments and broadcast your live gameplay sessions to Twitch, YouTube, UStream and more. It's simple, easy to use and ideal for sharing your gameplay with friends, family or the world – Or for capturing those perfect gaming moments, just for the heck of it.
So what are you waiting for? Join the revolution and start streaming and recording with XSplit Gamecaster today.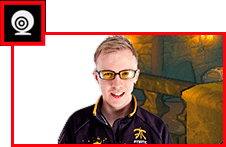 WEBCAM & CHROMA KEY
Add a webcam and show your game face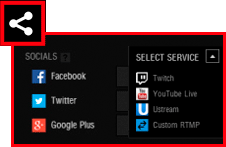 SHARE YOUR BROADCAST
Share your broadcast and conquer the world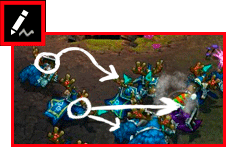 REALTIME NOTES
Draw attention whilst casting with in-game annotations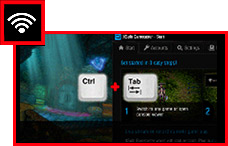 RECORD & STREAM
Use XSplit Gamecaster to stream & record all of your gaming activities
WTFast is the Gamers Private Network ; like a global automated army of IT specialists all working together to optimize your game connection from end to end. WTFast reports rich connection stats for your online game, so you can see exactly what is happening with your game connection.
-Built just for MMO gamers
-Reduce average ping
-Greatly reduce connection flux, spikes and packet loss
-MSI Exclusive 2-month premium license

AFTERBURNER
MSI Afterburner is the world's most recognized and widely used graphics card overclocking utility which gives you full control of your graphics cards. It also provides an incredibly detailed overview of your hardware and comes with some additional features such as customizing fan profiles, benchmarking and video recording.